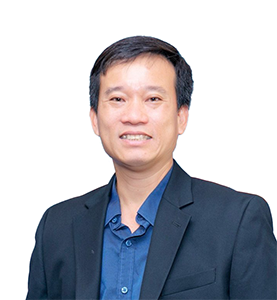 DZUNG has more than 20 years of experience in software development and software outsourcing industry. Before co-founding VSL, Dzung was CEO and co-founder of GVS Technology and had been Delivery Director of an emerging software outsourcing provider in Vietnam. In early 2000s, he contributed and brought success to several projects of large customers such as Nortel Networks, Lucent Technologies, Critical Path.
Besides that, he has also operated some private own companies in goods distribution and import-export industry.
Dzung received Bachelor degree in Computer Networks & Telecommunications from HCM City University of Natural Sciences.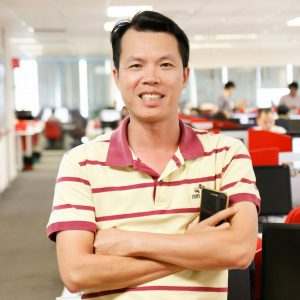 HEAD OF S/W DEVELOMENT & CO-FOUNDER
KHOA has more than 15 years of experience in the IT industry of which more than 10 years of experience in project management and software delivery management. Before joining VSL, he was a project manager at NashTech at which he managed several customer projects of the UK and US markets. In addition, he has very strong technical background especially with Microsoft SharePoint and .NET technologies.
KHOA is a certified Scrum Master. He holds BS degree of Computer Science from Vietnam Maritime University in HCM city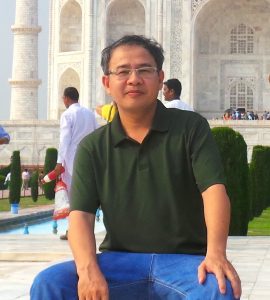 THUA has over 15 years of experience in software development and technical leadership. He setup and integrated several online payment systems for e-commerce websites, forex trading, stock exchange, and commodity trading systems for very big customers in Vietnam such as Mercantile Exchange of Vietnam, Phu Gia Securities, Solomon Company, 24K Gold JSC., Tan Son Nhat Hotel, etc. THUA is also a lecturer at Faculty of Information Technology at Posts and Telecommunications Institute of Technology, Ho Chi Minh City.
He holds a BS degree, University of Science, HCM City, Viet Nam. Master of Information Technology Engineering, Kyung Hee University, Korea; and PhD of Computer Science, Faculty of Computer Science and Engineering, HCM city University of Technology, Viet Nam.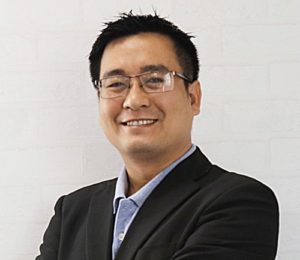 Before joining VSL, DANNY was VP of Delivery at ZSoft Inc. (2019), co-founder and Managing Director of Hone Mobile Inc. and Chatgrid Inc. (2014), co-founder and VP of Engineering at EVERS Corp. which was acquired by Titan Corp., in 2014. In addition, Danny had worked for many large companies such as Nortel Network, Blade Network Technology, Mobile Iron, TMA Solutions.
Danny graduated from the University of Vietnam with bachelor of science in computer sciences and holds an MBA from the University of Economics in Ho Chi Minh City, the certificate of CEO at Centre Professional Application, Danny attended many professional management training courses, including professional Cisco certificates.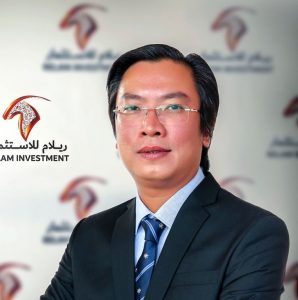 PHUONG is the Vice Chairman of Relam Investment and MIG Holdings and the CEO of MIG Consultant & Investment Management Joint Stock Corporation. Prior to co-founding MIG Holdings, Phuong has led successfully many complex projects at Vietnam Industrial Securities Vietnam, Commodity Exchange, Vietnam Industrial Securities; Company Brokerage and Network Development Department, Corporate Finance Department in the area of Finance, Banking, Property Management, Brokerage, and Network Development.
Fluent in Vietnamese and English, Phuong is excellent in communication and interpersonal skills, Phuong is able to identify business opportunities and build long-term relationships with prospects in order to increase company revenue and sustainability. Phuong has a Ph.D. in Business Administration and Master of Finance from HCM City University – School of Banking and Bachelor of Laws, HCMC University of Banking – School of Banking, Bachelor of Economics, Master of Finance, Doctor of Business Administration, and Bachelor of Laws.